NECESSITY IS THE BEST CATALYST FOR INVENTION
ZonePro® is the invention of engineer Andrew Reiner. With more than 35 years of experience providing rolling stock solutions as the CEO of Glide Rite, Reiner noticed a gap in the home improvement, warehouse and retail markets for versatile safety barriers. The existing options were either too heavy, too cumbersome or too flimsy. Moreover, they had the potential to be dangerous.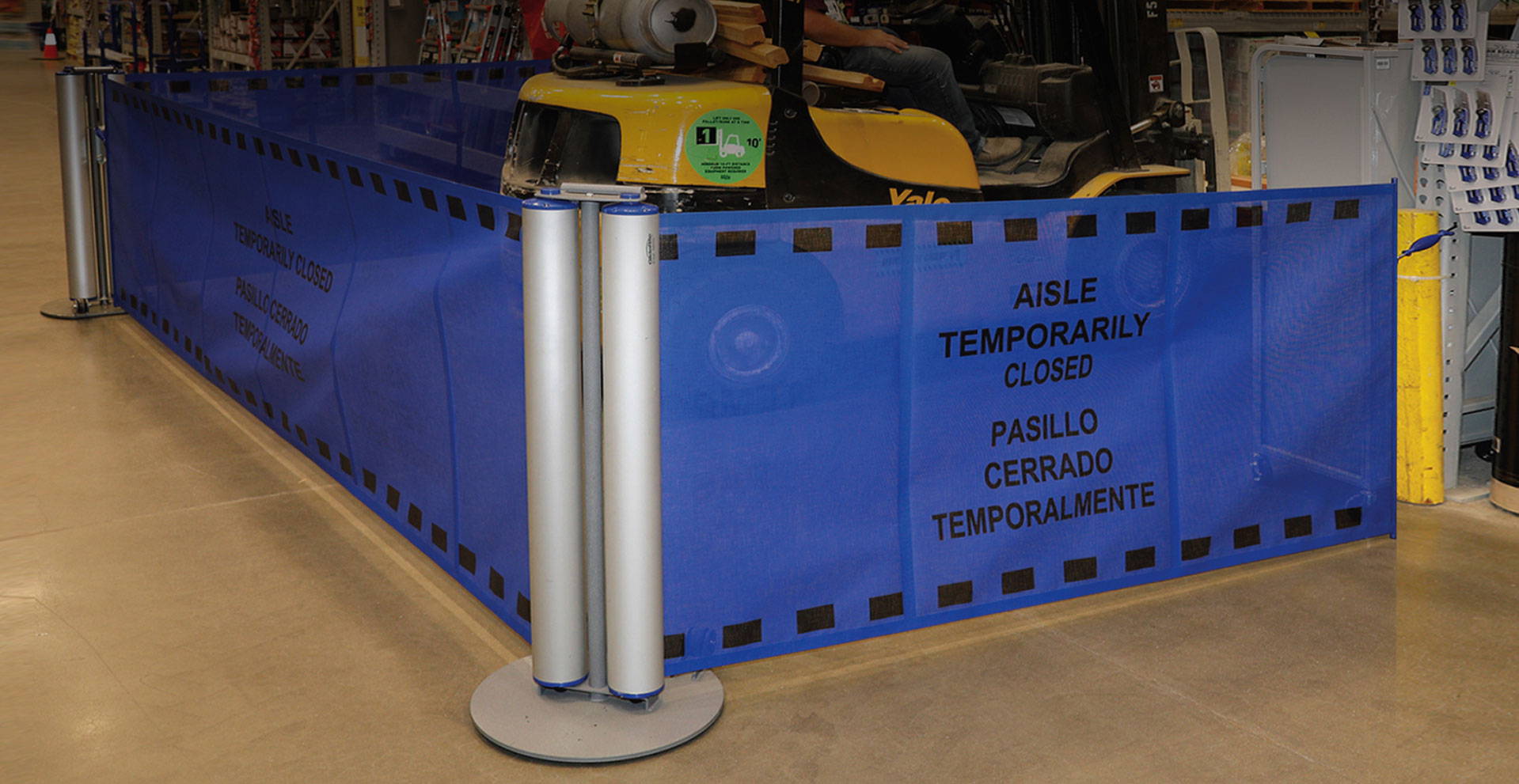 The existing options put shoppers in harm's way via inadequate blocking and also increased the risk of injury to employees tasked with deploying them. Even from an aesthetic standpoint, the existing products were lacking. There had to be a way to address these issues and Reiner spent the next five years designing and developing a solution.
ZonePro® revolutionized security, foot traffic and crowd control barriers by making them durable, easy to use and attractive. In addition to ZonePro's functional superiority, the product also offers a unique branding and marketing opportunity. What started with simple safety messaging quickly expanded to full-color, customizable graphics.
With the ability to replace banners as often as needed, a unit can be reused for multiple marketing campaigns — increasing the product's ROI significantly. There are also standard designs for consumers with rudimentary safety needs. What was once considered an unsightly necessity has become a dynamic addition to any marketing team's arsenal.
The ZonePro® Fixed Unit, the family-run company's first product, is designed to mount instantly to any suitable surface such as racking or anytime of wall. Using an ergonomically designed inner spool and a heavy-duty hook handle, the banner blocks any aisle or opening, and retracts just as easily. This makes the unit easy to set up, take down and store. The durability of the ZonePro® product also sets it apart.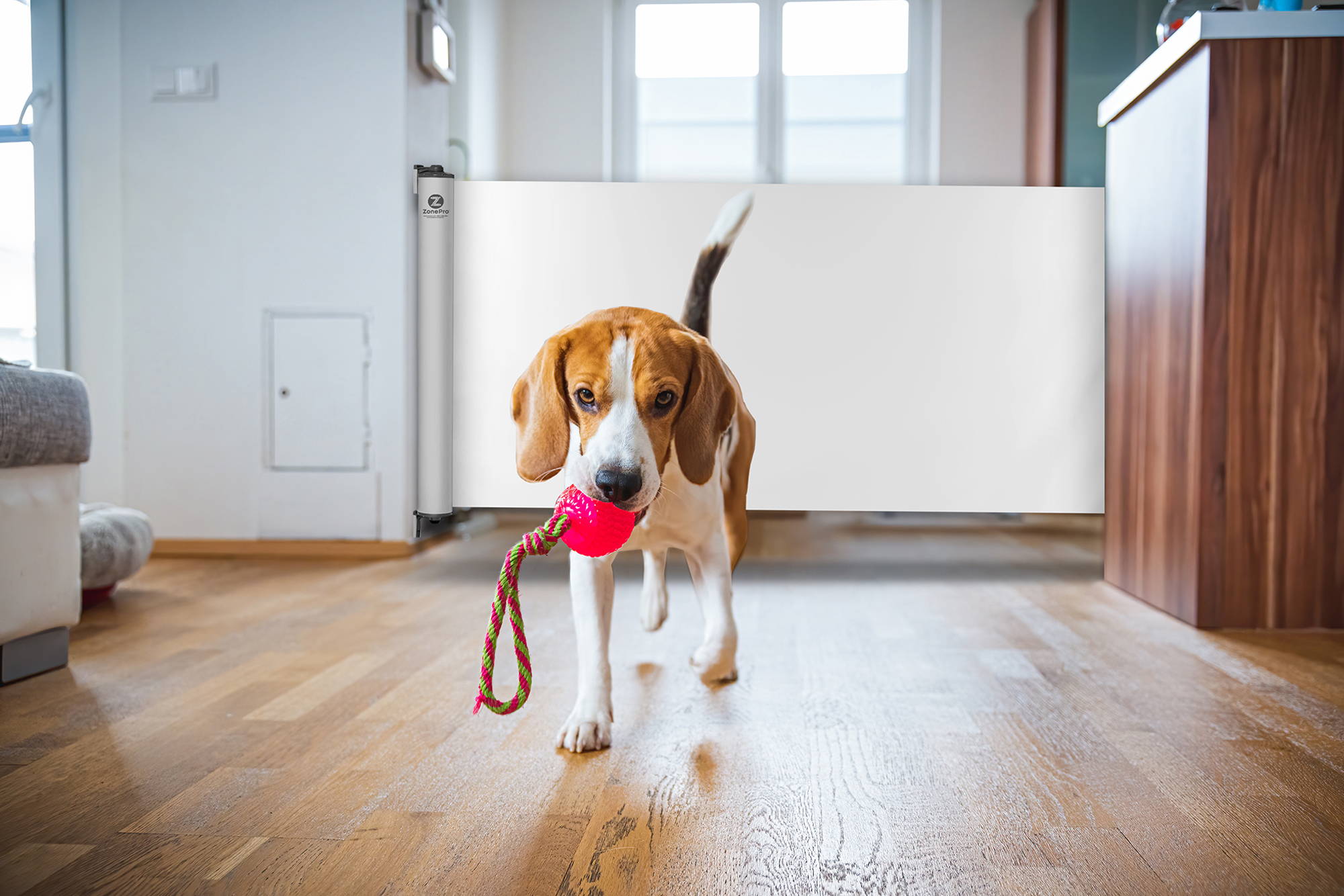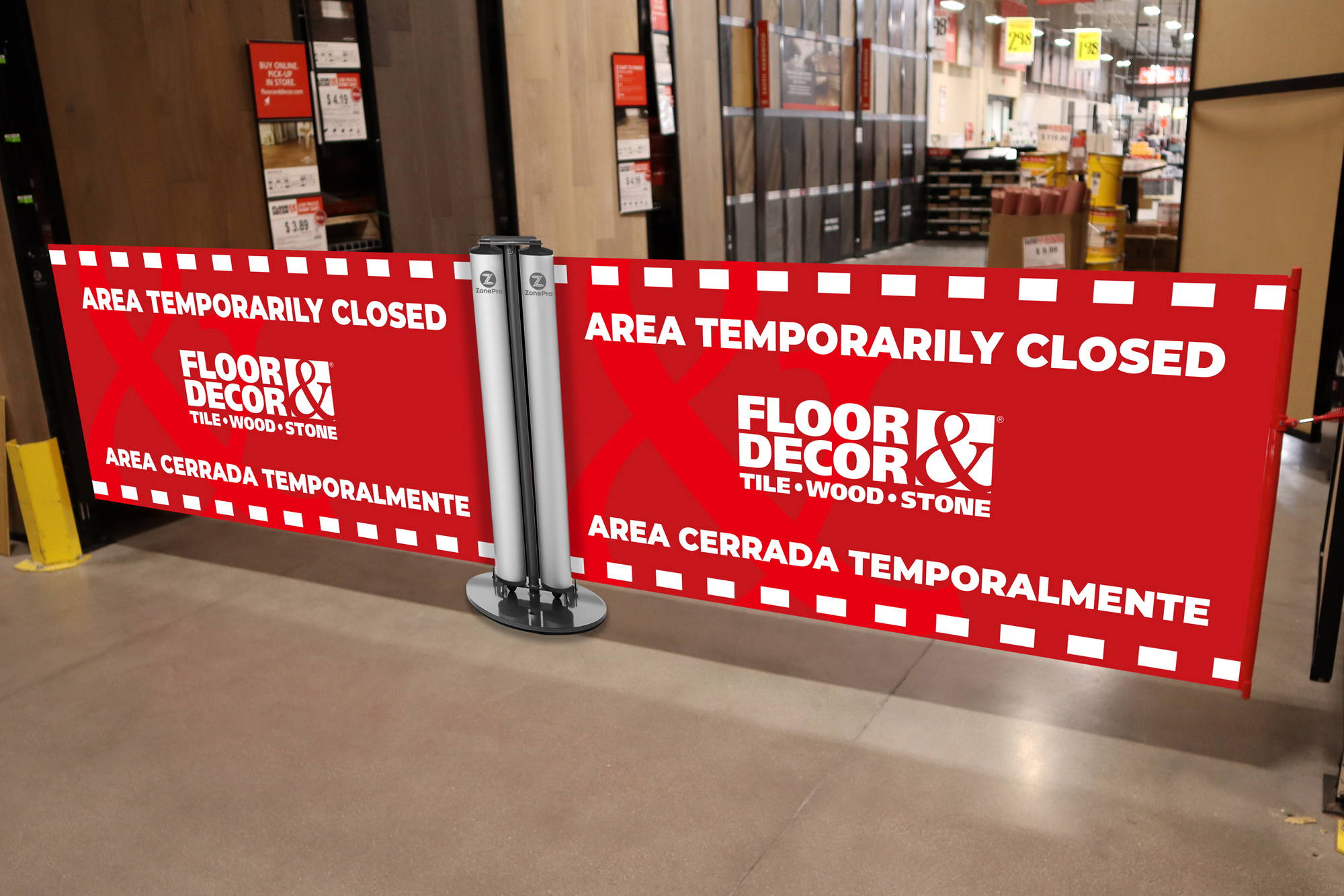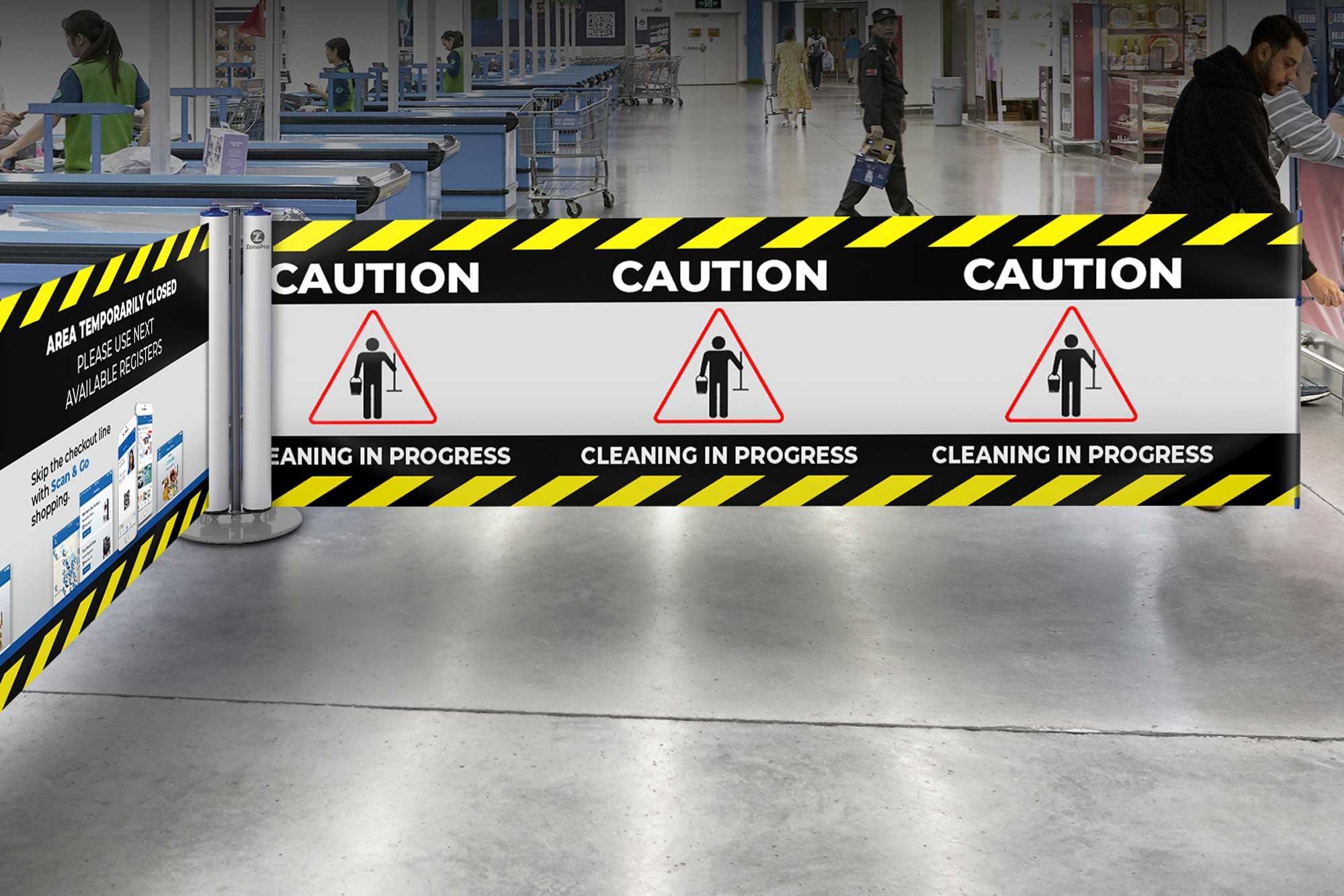 In most store or warehouse environments, it is inevitable that gates and barriers will be accidentally hit or knocked over. Reiner needed a product that could withstand a bump from a forklift without giving way. The solution was creating a lightweight canister from heavy-duty, industrial-grade steel and flexible banner fabric.
That attention to detail is reflected on the inside of the product. Each ZonePro® canister has been specifically engineered to contain high-endurance springs and other patent-protected mechanisms that have been tested and engineered to withstand in excess of a million damage cycles. Reiner even incorporated a security failsafe.
After the original ZonePro® unit was developed, Reiner realized that there were many other uses for his revolutionary design including foot traffic and queueing management. This led to the invention of additional units. The second ZonePro® product was a portable, hand-carried version of the fixed unit that can mount instantly and attach to any traditional racking. This means that one portable unit can be moved from place to place when the need arises. Next up was the Rolling Stanchion, which can be rolled along the ground. This product houses two ZonePro® canisters, which give the unit an impressive 24-foot wingspan.
The ZonePro® Rolling Stanchion has a multi-directional functionality that allows banners to be configured in a L, V or straight-line formation. Also, by linking multiple units together, the possibilities for crowd control become limitless. Whether it's blocking an aisle or managing foot traffic in a casino, the ZonePro® Barrier product line offers the safest, most versatile retractable barrier and banner solutions on the market.