social distancing crowd control BANNER

Create safe, elegant and beautifully designed queuing spaces with ready to ship graphics in yellow or blue. Staying six feet apart was never so easy, fun and aesthetically enhancing to your space.
BUY 6 - 20 UNITS AND GET 3% OFF - CODE: ZP3 > BUY 21 - 50 UNITS AND GET 6% OFF - CODE: ZP6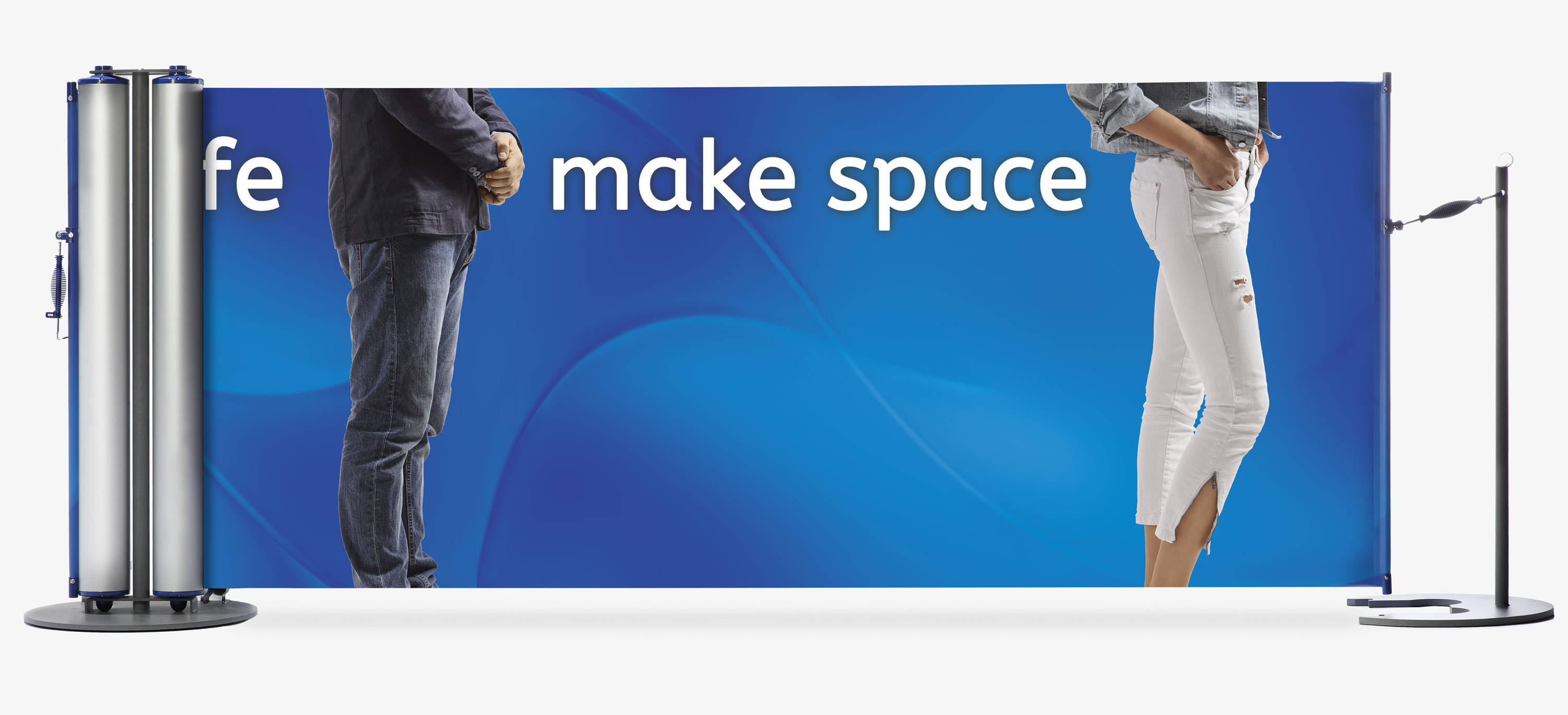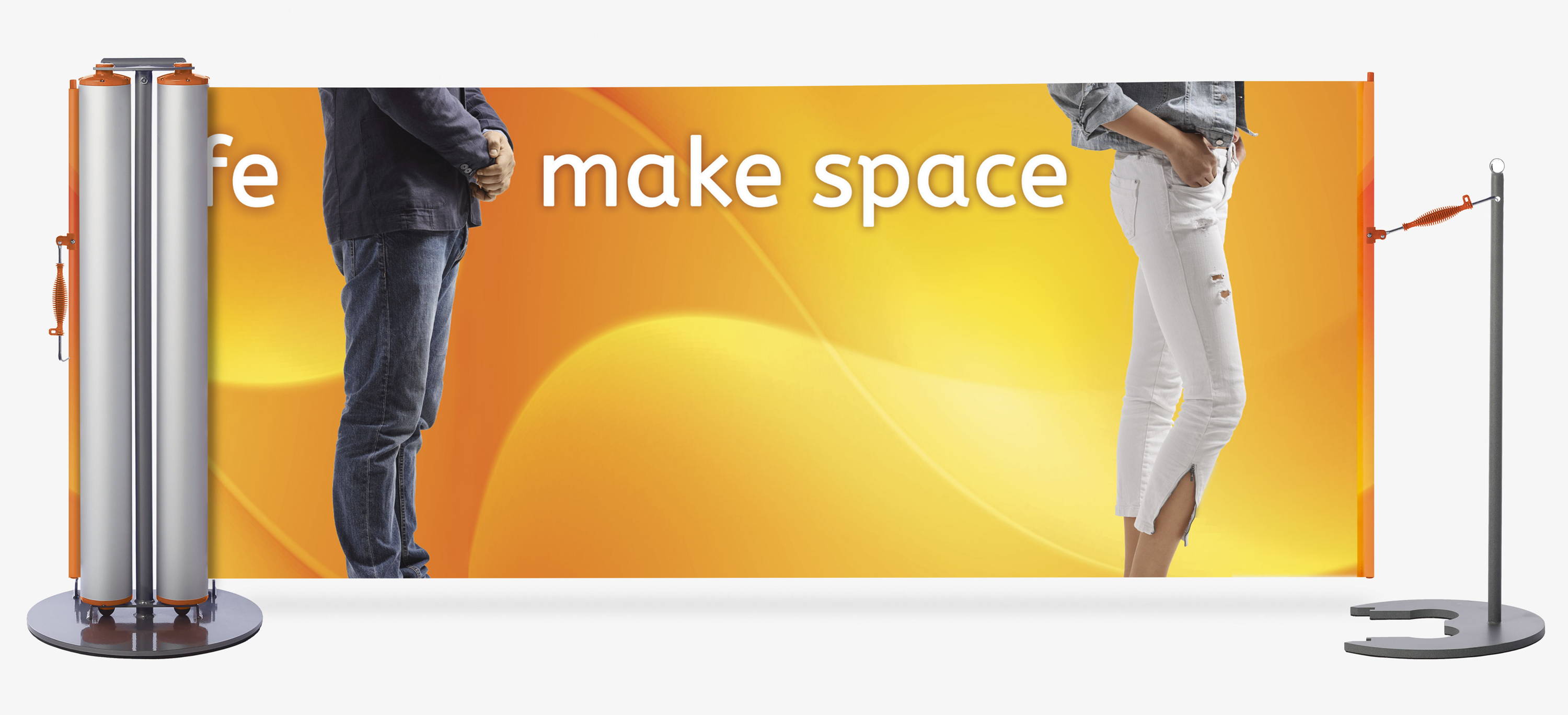 The ZonePro Dual Unit Rolling Stanchion
Social Distancing Banner.